SEPARATION OF PHENYL UREA PESTICIDES ON HALO C18 PHASE
HALO by AMT
Application n°59-PU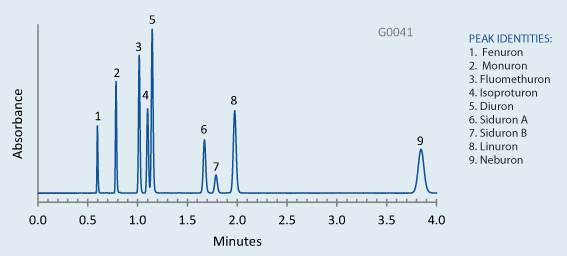 TEST CONDITIONS:
Column: 4.6 x 100 mm, HALO C18
Part Number: 92814-602
Mobile Phase: 50/50-A/B
A= 0.025 M Potassium phosphate buffer, adj. to pH = 2.5
B=Acetonitrile
Flow Rate: 2.0 mL/min.
Pressure:300 Bar
Temperature: 30 °C
Detection: UV 245 nm, VWD
Injection Volume: 0.5 μL
Sample Solvent: Acetonitrile
Response Time: 0.02 sec.
Flow Cell: 2.5 μL semi-micro
LC System: Shimadzu Prominence UFLC XR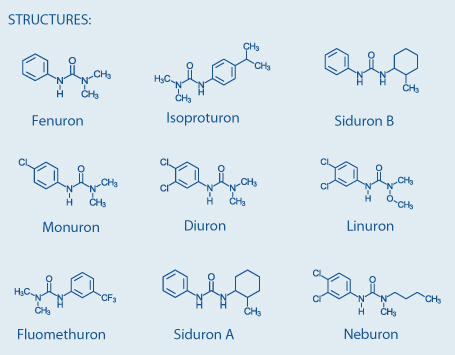 This separation illustrates the use of the highly efficient 2.7 um HALO Fused-Core C18 stationary phase in the analysis of some popular herbicides. The short run times allow analyses using isocratic conditions so that column equilibration time is not required between runs.