SEPARATION OF STATIN DRUGS ON HALO C8
HALO by AMT
Application n°043-ST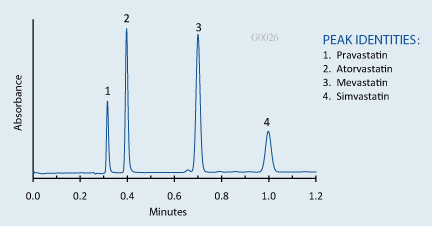 TEST CONDITIONS:
Column: 4.6 x 50 mm, HALO C8
Part Number: 92814-408
Mobile Phase: 20/80: A/B
A= 0.02 M formic acid in water
B= 0.02 M formic acid in methanol
Flow Rate: 2.0 mL/min.
Pressure: 240 Bar
Temperature: 30°C
Detection: UV 240 nm, VWD
Injection Volume: 1.0 μL
Sample Solvent: mobile phase
Response Time: 0.02 sec.
Flow Cell: 2.5 μL semi-micro
LC System: Shimadzu Prominence UFLC XR
ECV: ~14 μL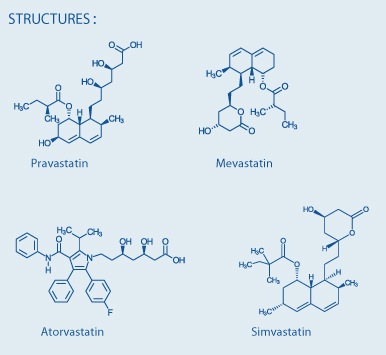 The statin drugs can be rapidly separated using short HALO C8 columns.