Inserts for vials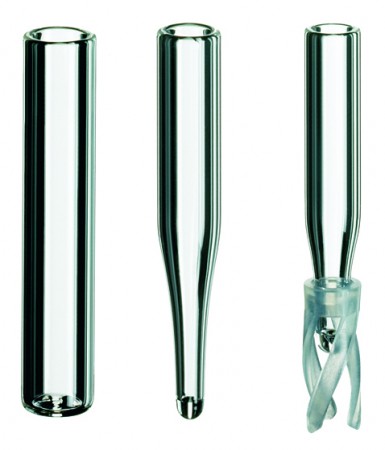 Micro-inserts are used to reduce the volume of standard sample vials for application with very small sample volumes. The benefit of using inserts is less surface area; therefore it is easier to withdraw the sample.
Inserts are placed into a regular vial; vials are closed as usual.
As an alternative for small volumes you may use micro-vials with conic inner shape.
Just select the final volume, the vial diameter, the material, and then you will choose the part number.