Protein A - Affarose™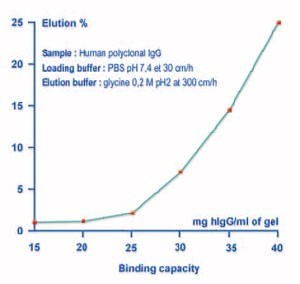 Affarose™ rProtein A, XTrem
This is our highest capacity affinity Protein A support. The protein A is immobilised onto a 6% cross-linked agarose. Supplied as a 50% suspension.
Capacity : 30-40 mg of human IgG per ml of wet gel (static)
Excellent stability and minimal leaching of ligand
High flow rate, up to 400 cm /hour
Affarose™ rProtein A
Interchim´s classical Protein A affinity support suitable for most applications. Protein A is immobilised on a 6% modified agarose and supplied as a 50% suspension.
Minimal leaching (<3ng Protein /mL)
Capacity : 18-22 mg of human IgG per ml of wet gel
High flow rate - up to 300cm /hour