Heat-On™ Block System - The safer option to oil baths

---
The safest, fastest and most efficient way to heat
and stir round bottom flasks from 10ml to 5 litres
Features

Replace messy oil baths, heating mantles and avoid spills.
Make your chemistry safer, cleaner and faster.
Solid aluminium blocks provide even heating.
Lightweight design allows rapid heating.
Unique well design eliminates cracking of flasks.
Blocks feature two probe holes and optional lifting handles.
Also accepts Florentine flasks.

Heat-On Multi-well Block
with 50ml and 100ml
flask inserts
The risk of oil fires and injury from hot oil spills, plus the mess and cost associated with the use of oil, means that oil baths no longer represent safe working practice in labs. Heating mantles are expensive, difficult to clean, do not respond well to spills and often create hot spots when heating.
Scientists are increasingly turning to specially designed aluminium blocks located on stirring hotplates to heat standard round bottom flasks.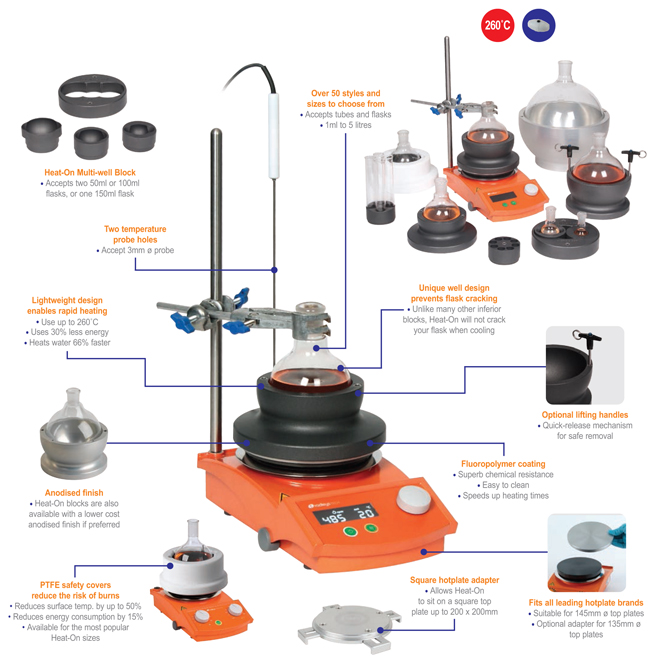 Not all block designs are the same
Test results show that Heat-On heats up to 66% faster and uses 30% less energy than other brands of block.