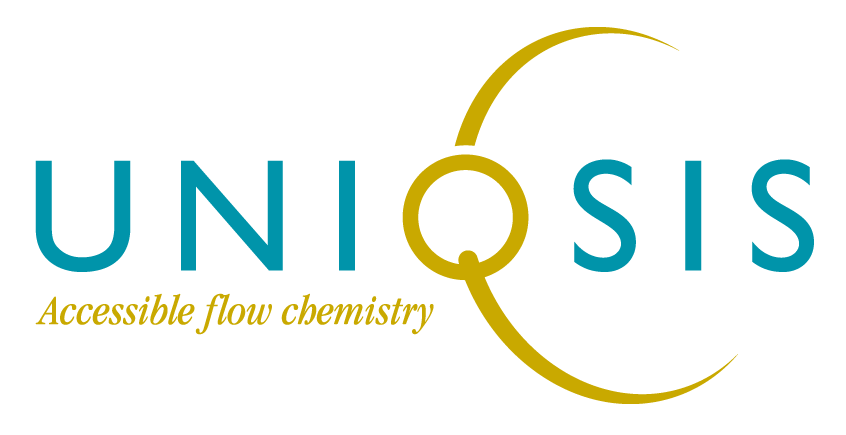 FlowLab Cold™
2 Channel entry-level, flow chemistry system with active cooling

2 High pressure pumps with integrated pressure transducers
Polar Bear Plus Flow™ cryogenic reactor
module (-40°C to +150°C)
FlowLab™ automated system control
software with data loggin
Wi-Fi remote control
Quickly save and reload experiments
Optional chip holder
Active cooling
FlowLab Cold™ is based around the same core components as FlowLab but the HotCoil reactor module is replaced
by the Polar Bear Plus Flow cryogenic module. This allows experiments to be performed from –40°C to +150°C and
the unit requires no liquid nitrogen or card-ice when operating in sub-ambient mode.

A key advantage is the inclusion of active cooling which assists both in the temperature control of exothermic
reactions and accelerates equilibration to new experiment conditions that require a lower reaction temperature.

FlowLab Cold is compatible with all standard Uniqsis coil reactors and can also be fixed with an optional holder to
accommodate Uniqsis glass static mixer/reactor chips. These give more reproducible mixing and temperature
control in comparison to a simple 'T'-piece mixer.

This system can be operated remotely by Wi-Fi and the FlowLab control software auto-detects both the pumps and HotCoil or Polar Bear Plus.

Straighforward experiment setup ...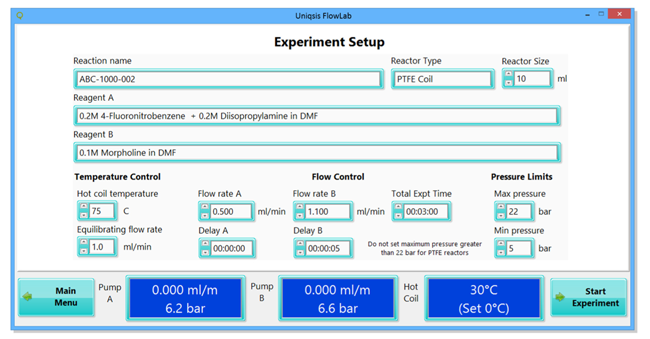 Real-time monitoring of temperatures and pressures ...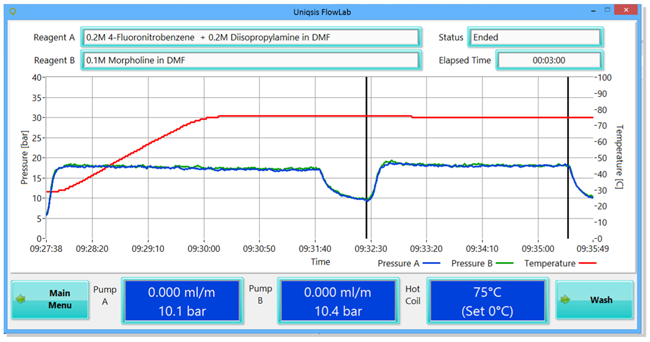 UQ1026-C Uniqsis FlowLab Cold™ system comprises:
Pumps: HPLC pumps with pressure transducers; 0.01 to 10.0 ml/min, Pmax =100bar (2 each)
Reactor module: Polar Bear Plus Flow cryogenic reactor staon –40°C to 150°C
Coil reactors: 5.0ml and 14.0ml PTFE HT coil reactors (1 each),
Computer: Laptop with FlowLab control application installed
Accessories: PTFE 'T'-piece mixer and connecting tubing
100psi Fixed BPR cartridge and PEEK holder
Botlles and caps
Ethernet Hub and Wi-Fi router
All system components are CE marked and are covered by a 12 month warranty against component malfunction
and defective workmanship.