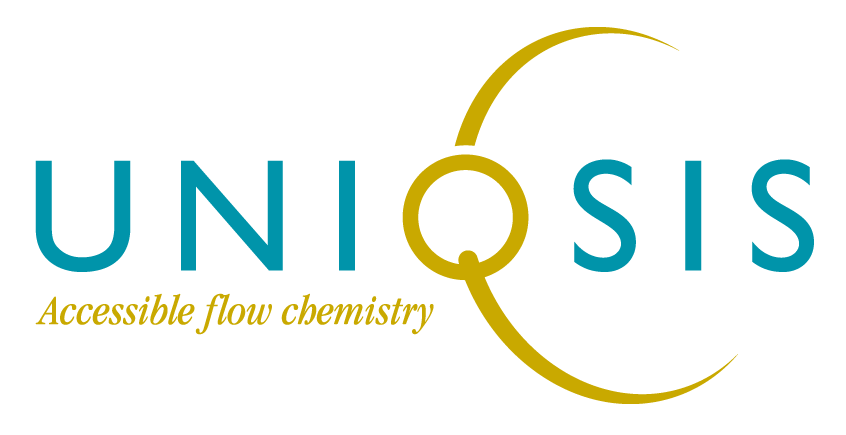 FlowSyn Multi-X
Multiple experiment package for multiple reactions


Why should I collect the steady state?
Generally, only the material at the steady state has a product distribution that is truly representative of a scale up result.
Flow chemistry is an excellent method for reaction profiling and optimisation, particularly prior to scale up. High reproducibility of results, coupled with short processing times, allows rapid exploration of a range of reaction conditions.

The FlowSyn Multi-experiment package (FlowSyn Multi-X) consists of either a Gilson FC203B or FC204 fraction collector and an enhanced FlowSyn control interface.

The FlowSyn can be programmed to perform up to 10 sequential experiments and then will run unattended and collect the output of each experiment according to the collection protocol selected ('fractionate' or 'optimise').

Reaction outputs can be either simply 'fractionated' or collected using a dedicated optimisation rack whereby each reaction plug is collected into a single vial and an aliquot is directly sampled into a 2 ml LCMS vial for subsequent analysis.
Sample collection options
Fractionate
Select the arrangement and number of vials to be collected for each experiment. This is a useful method to model the dispersion curve.
Optimise
Each reaction is collected into a 20 ml vial and an aliquot taken at the steady state point into a 2 ml LCMS vial for subsequent analysis.
FlowSyn Multi-X: FC203B option
Small footprint - 1 rack position
FlowSyn Multi-X: FC204 option
High throughput - 4 rack positions
Set up
Setting up the FlowSyn Multi-X is a very straightforward process:


Step 1
Set up a single 'template' reaction


Step 2
Choose collection mode: fractionate or optimise


Step 3
Edit individual experiments in 'Table View'


Check reaction progress in 'Experiment Running'
Review reaction summary