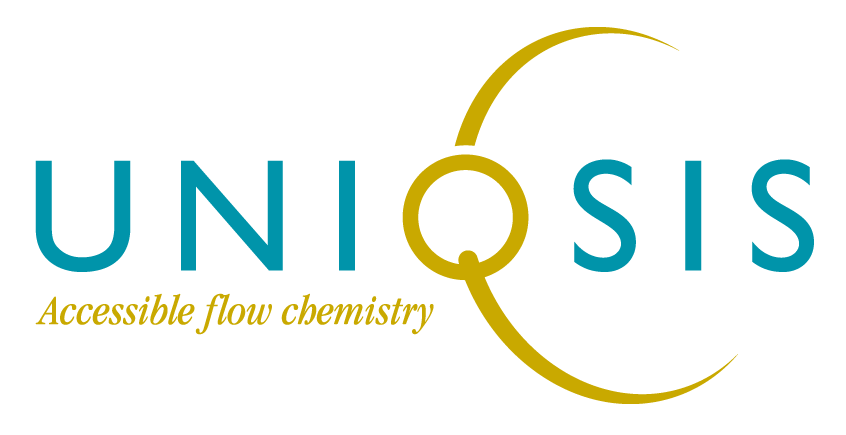 FlowSyn Auto-LF
For automated combinatorial experiments


FlowSyn Automated Loop Filling (FlowSyn Auto-LF) is an optional module which enables you to perform automated combinatorial experiments, i.e. to run multiple experiments with multiple reagent inputs
Automatically prepare focussed combinatorial compound libraries in flow
Optimise reactions and perform reagent screening using multiple starting materials (e.g. base or coupling reagent screen)
Integrated wash steps to prevent cross-contamination
Simultaneous loop filling and fraction collection to save processing time
Electrically operated selection valve – no injection ports to block!
Continuously monitor flow reactor progress and performance in real time – interactive displays of pressure and temperature
Save experiment log files
With its many capabilities FlowSyn Auto-LF is a powerful and highly versatile research tool enabling you to harness the power of flow chemistry to deliver more compounds faster.
Flexible: Each reaction can have a different set of conditions.
Efficient: Separate Sampler and Fraction Collector enables loop filling for the next experiment to begin before the current experiment has finished, significantly reducing series run times
Reliable: No injection port to leak or block; fully integrated robust wash protocols minimise the risk of cross-contamination.
Versatile: Partial, full or over-filling of sample loops possible
Accurate: Sampler can be calibrated to position samples precisely within sample loops.
Powerful: Independent, manual control of Sampler, real-time reaction monitoring and data logging
Easy to set up: Multiple experiments quickly programmed via familiar user interface
Compact: Stacked small format XYZ Sampler and Fraction Collector minimises valuable fume cupboard space.
Programming FlowSyn Auto-LF
FlowSyn Auto-LF is programmed with dedicated software supplied on a notebook as part of the
system. The user interface is organised in a similar way to the standard FlowSyn graphical interface and is very straightforward to use. All the control screens (Configuration, Manual Control, Experiment Setup and Logging) are conveniently accessed by selecting the relevant 'tab'.
Setting up experiments
FlowSyn Auto-LF has been designed by chemists for chemists, so setting up experiments is straightforward and intuitive:
Enter a series of combinatorial experiments into the spreadsheet style user interface running on the FlowSyn notebook.
Place the reagent solutions into the sample rack (these may be septum capped to minimise evaporation). The compact XYZ sampler then automatically selects and loads the solutions into the FlowSyn sample loops.
Solutions are initially loaded into an intermediate holding coil. Air bubbles can be incorporated to prevent sample dispersion and dilution during the sample loop loading process.
Each reagent solution is then transferred directly to the appropriate sample loop. An electrically operated selection valve is utilised to avoid the need for unreliable injection ports.
All transfer lines are rigorously washed between operations to eliminate any possibility of cross contamination.
Experiment Setup
Use the 'Experiment Setup' screen to build the set of combinatorial reactions you plan to run. Simply select your desired reagent rack layout and associate the different solutions.
Your plan is displayed as a spreadsheet that summarises all the reaction conditions, each of which can be completely different.
The volumes of reagent solutions are automatically accumulated, and an error message is displayed if any of these inadvertently exceeds the maximum permissible vial volume.
Manual Control
You can control the Sampler and associated syringe pump independently via the Manual Control screen. Simply select the desired flow path by clicking on the check boxes on the schematic. This feature is particularly useful when assembling or calibrating a new hardware configuration.
A number of macros are included to simplify some common operations.
Data Logging
You can view pressure and temperature plots in real time during an experiment by switching to the 'Pressure Plots' screen. This data allows you to quickly survey the performance of the flow reactor and confirm that all is well.
You can subsequently save and download the pressure and temperature profiles for archiving.
In addition, all the control screens have a 'Status' window summarising the individual automated operations performed in a run. These can also be saved as a record of the experiment.