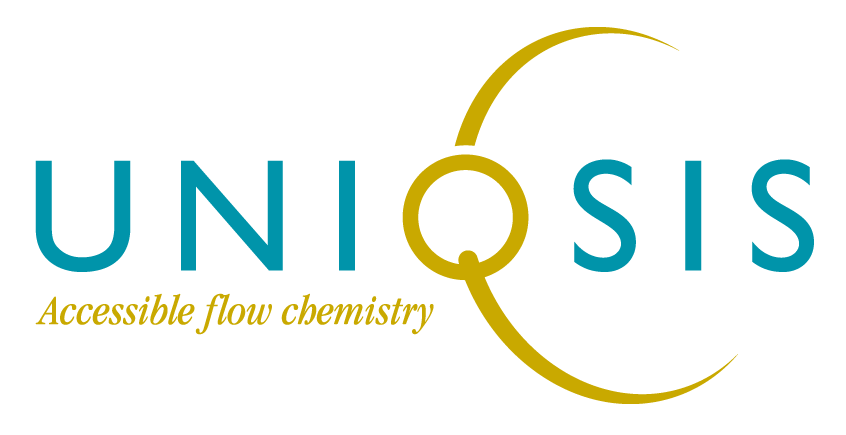 FlowSyn Cold
For low temperature experiments



Flow chemistry is an ideal tool for performing fast exothermic chemistries such as metallations.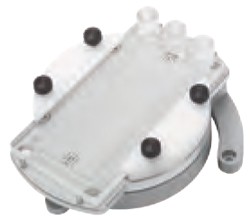 The high surface area/volume ratio of the tubing reactors allows heat generated by a chemical reaction to be rapidly dissipated. However, active cooling may be needed, particularly if there is a requirement to perform a reaction below ambient temperature.
FlowSyn Cold is a stand-alone reactor module which, when coupled with FlowSyn and a recirculating chiller, allows you to perform reactions between -70°C and +150°C (the temperature range will be determined by the chiller).
FlowSyn Cold works with the standard FlowSyn coil reactors from 2 ml to 20 ml volume, allowing for seamless scale up.
For temperature controlled mixing we recommend pairing with the mixer block holder which is also temperature controlled.
Reactions are clearly visible with PFA or PTFE reactors when a nitrogen line is connected to the purging inlet to prevent condensation and ice formation.
Chiller control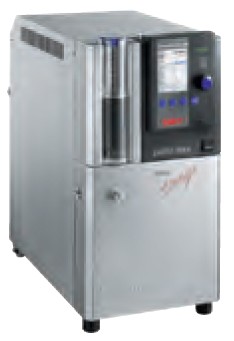 The FlowSyn in-built interface can be used to communicate with an external recirculating chiller such as the Huber Tango, Unistat® or Petite Fleur.
A temperature probe located inside the FlowSyn Cold module ensures that accurate and uniform temperatures are maintained over the course of the reaction. When using FlowSyn Multi-X, ultiple reactions at varying temperatures can be performed automatically.
FlowSyn Cold heats too!
Using a heating recirculator and suitable thermal fluid, FlowSyn Cold can be heated to +150°C, making it ideal for performing multi-step reactions where two temperature zones are required.
Can I do multiple step chemistries?
Yes – up to 3 temperature zones and 3 reagent inputs are available.
* Requires FlowSyn Multi-X and external chiller such as Huber Tango, Unistat® or Petite Fleur