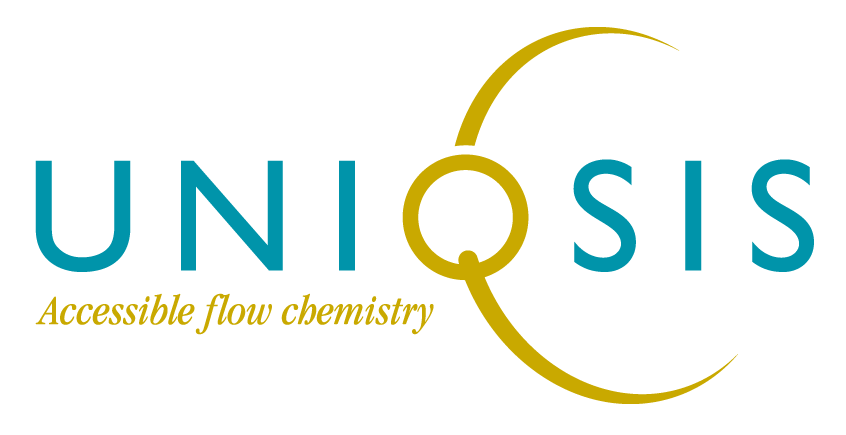 FlowSyn Polar Bear™
Advanced Cooling for Flow Chemistry


Clean, efficient cooling at the touch of a button
No heat transfer fluids, solid CO2, or solvents
Just plug in, switch on and set the temperature


FlowSyn Polar Bear™ is a state of the art chiller unit for low temperature flowthrough chemistry applications.

Powerful: The reactor can be rapidly cooled down to any temperature
between ambient and –90°C.


Rapid Cool-down: Advanced cooling technology delivers much more rapid cooling can be achieved than would be possible using a conventional chiller.


Flexible: The coil reactor module uses standard Uniqsis reactors and can accommodate single coil reactors up to 60 ml in volume, multiple smaller coils (available in a variety of sizes), and glassstatic mixer chips to deliver maximumflexibility for the flow chemist.


Reagent Pre-cooling: Reagent solutions can be efficiently pre-cooled prior to mixing by using either a static mixer chip or the dedicated heat exchange coils supplied with the interchangeable coil reactor top block.


No 'Icing-up'!: A vacuum-jacketed glass cover fitted with a nitrogen purge prevents ice formation and ensures that the reactor remains clearly visible at all times.



Control via FlowSyn Interface: FlowSyn Polar Bear™ can be controlled directly using the FlowSyn user interface. In conjunction with FlowSyn Multi-X™ series of experiments each at a different sub ambient temperatures can be performed in sequence.
| | |
| --- | --- |
| UQ-0000 FlowSyn Polar Bear™ Specification | |
| Temperature range: | ambient to –90°C |
| Stability: ± | ±0.1°C @ -70°C over 2 h |
| Power supply: | 110V or 240V 5000VA |
| Dimensions: | 650 mm (w) x 650 mm (d) x 550 mm (h) |
| Weight: | 65 kg unpacked |