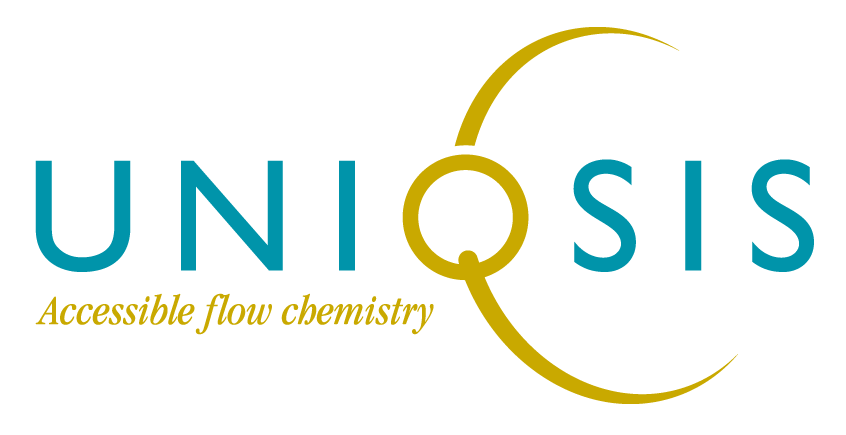 Polar Bear plus Flow™
Advanced Compact heating & cooling


150°C down to -40°C temperature range in a single compact unit!
Accommodates all standard Uniqsis Coil and Chip reactors
Just plug in, switch on and set the temperature
Clean & simple - no heat transfer fluids, solid CO2, or solvents


| | |
| --- | --- |
| Polar Bear Plus Flow™ is a compact, state of the art temperature control module for both heated and cooled flow-through chemistry applications.The unit utilises proprietary heating/cooling technology to deliver temperatures from 150°C down to -40°C and was developed by Cambridge Reactor Design in conjunction with Professor Steven Ley's Research Group in the InnovativeTechnologies Centre (ITC) at the University of Cambridge,UK | |
All in a portable unit not much bigger than a shoe box!


Compact & portable: With a footprint not much bigger than a standard hotplate stirrer, unlike conventional -40°C circulators, the Polar Bear Plus Flow™ can be easily relocated in and out of the fume cupboard.

Wide temperature range & rapid equilibration: Advanced cooling technology delivers any set point temperature between -40°C and 150°C, the lowest temperatures being accessible within approximately 30 minutes. Stable temperatures are maintained even with a throughput of 10 ml/min.

Reactors: The coil reactor module uses standard Uniqsis reactors and can accommodate single coil reactors up to 60 ml in volume, multiple smaller coils (available in a variety of sizes), and glass static mixer chips to offer maximum flexibility for the flow chemist..

Reagent Pre-tempering: Reagent solutions can be efficiently tempered to the desired temperature prior to mixing by using either a static mixer chip located in the top of the reactor block, or a series of 'stacked' multiple 2.0 ml coils.

Powerful: In tests, the Polar Bear Plus Flow™ was easily able to maintain -40oC conditions even with a flow-through of 10 ml/min (Rt = 5 minutes).

No 'Icing-up': A vacuum-jacketed glass cover can be fitted with a nitrogen purge to prevent ice formation under sub-ambient conditions and ensure that the reactor remains clearly visible at all times.
Remote Control using FlowSyn
For maximum flexibility the Polar Bear Plus Flow can be controlled i a number of different ways: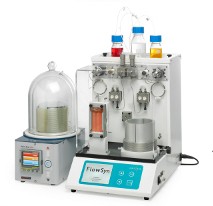 Standalone control: the embedded control interface is easy to use and quickly allows a setpoint to be entered and heating or cooling to be initiated. The Polar Bear Plus Flow™ automatically equilibrates to the set temperature.
In addition, it is possible to automatically log performance data and to transfer this information to your PC either via USB or Ethernet.

Control via FlowSyn Interface: the unit can be connected to either a Uniqsis FlowSyn, or a Uniqsis BPM (Binary Pump Module).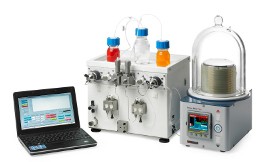 On startup, the presence of the Polar Bear Plus is auto-detected and direct control is possible through the FlowSyn or BPM user interface.
Moreover, by integrating with a fraction collector (FlowSyn Multi-X™ Package), a series of experiments, each at a different temperature from -40°C to +150°C, can be programmed and then automatically performed in sequence. No need to periodically top-up with cardice or use other refridgerants.
Polar Bear Plus Flow Specification:

UQ-1052 FlowSyn Polar Bear™ Specification
Temperature range:
-4°C to 150°C

Stability at setpoint

±0.2°C
Power supply:
230V 690VA or 115V 920VA

Dimensions:
255 mm (w) x 312 mm (d) x 360 mm (h) (400 mm including cover)

Weight:
10 kg unpacked