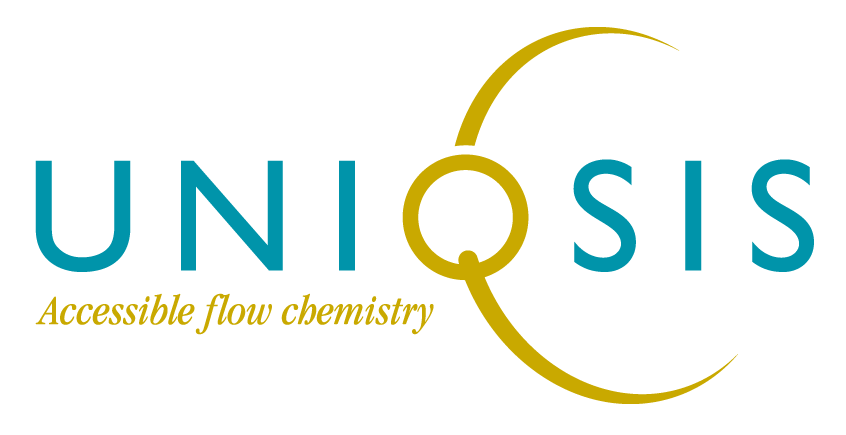 Binary Pump Module
High pressure dual reagent delivery module


Upgrades any FlowSyn continuous flow chemistry system to four-channel operation

Up to 100 bar maximum pressure and 0.005-50 ml/min per channel

Comes complete with PC software for stand-alone operation

Use as a stand-alone reagent delivery module in combination with your own flow reactors

The new Binary Pump Module (BPMTM) has been designed to offer the flow chemist maximum flexibility. It may be used
either as a two-channel upgrade in combination with any FlowSyn system (to give four identical reagent channels in total), or completely independently as a standalone dual reagent delivery module.

The BPM is solidly engineered using well-established components of proven reliability. Three inbuilt pressure transducers
constantly monitor pressure and system performance so ensuring safety and peace of mind.

The standard unit (UQ1022) is plumbed with stainless steel tubing and can operate at up to 100 bar (1400 psi), delivering
flow rates from 5 μL/min up to 10 mL/min. The BPM Maxi (UQ1023) delivers flow rates of up to 50 mL/min per channel.

Alternative configurations are available that offer either all perfluoropolymer or all Hastelloy flow paths. On request, units can even be supplied with flow paths constructed of two different materials (for specific chemical compatibilities) in the same module.

Features

Integrated inline mixing module
System back pressure regulator and low pressure outlet selection valve (Collect/Waste)
Three separate fluidic circuits to facilitate pump priming 'on the fly' without the need to cool/depressurise the reactor(s)


Each pumping channel is identical and has


A low pressure inlet selection valve
A high pressure chemically resistant injection valve with 1.0 mm fluidic channels
An inline pressure transducer and priming port
Automatic air bubble detection.
Fully Integrated Flow Mode
When the BPM is connected to a FlowSyn, basic control of the four identical flow channels can be achieved through the
FlowSyn user interface.
A new PC-based control interface that allows the user to program combinatorial experiments using all four flow channels
will be released shortly.

Standalone Flow Mode
As a standalone reagent delivery module, system control is through dedicated software running on a PC. The BPM is able to control a fraction collector directly and can be used as a hub through which to control a customer's own flow reactor system.
For example, the Uniqsis BPM Maxi (2 x 50 mL/min) might be combined with a Uniqsis Cold Coil to constitute a flow system suitable for low temperature scale-up work in which the reactor temperature is moderated by an external mechanical heater/chiller.


UQ-1022/UQ1023 Binary Pump Module - Specification
Flow rate (per channel)

0.005 - 10.0 mL/min (UQ1022)
0.05 - 50 ml/min (UQ1023)

Maximum pressure

1400 psi (100 bar) or 2800 psi (200 bar) - UQ1022 1400 psi (100 bar) - UQ1023

Flow path

316 Stainless steel (PTFE and Hastelloy® available to special order)

Dimensions
360 mm (w) x 260 mm (d) x 300 mm (h

Power supply

220V 1100VA or 110V 1800VA

Weight
19.2 kg